Virtuoso Life: Gourmet Getaways

---
Whether your culinary cravings lead you to paella in Spain or fresh gnocchi in Venice, we have the connections and clout to customize your journeys to perfectly suit your tastes, all while securing perks, privileges, and insider access along the way. We'll make your next travel experience one you'll savor. For every trip, long or short, rely on us.
COMPASS »
News on navigating the world.
ON THE TABLE »
Rediscover famous dishes, from sushi in Japan to mole in Oaxaca.
POSTCARD »
Sharing is caring while on an African safari.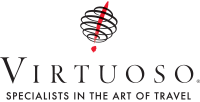 Fares, schedules, Virtuoso exclusive amenities, events and benefits are subject to availability and blackout dates and may change without notice. Unless otherwise stated, prices are in U.S. dollars, per person and based on double occupancy. Restrictions may apply. See your Virtuoso travel advisor for more details and applicable restrictions. Virtuoso is not responsible for any errors in pricing. The trademarks VIRTUOSO, the Globe Swirl Logo and SPECIALISTS IN THE ART OF TRAVEL are registered trademarks of Virtuoso, Ltd. Virtuoso, Ltd. has a U.S. copyright registration for the Globe Swirl Logo, ©2000. All rights reserved. California CST# 2069091; TA# 808 – Registered Iowa Travel Agency; Washington UBI # 601 554 183. Registration as a seller of travel does not constitute approval by the State of California. 301708 US/CAN AGT/STF 07/17
To receive emails in your Inbox from Virtuoso and your Virtuoso travel advisor, please add the domain marketing.virtuosoemail.com to your address book or safe senders list.This email was sent to %%$EMAIL%% by Virtuoso. To discontinue receiving email at this address, please click here.If the above email address is not yours, and you wish to discontinue receiving emails from Virtuoso, please click here to contact your travel advisor to unsubscribe. © 2017 Virtuoso, Ltd. | 777 Main Street, Suite 900 | Fort Worth, TX 76102